Our all-in-one solution to manage your projects and your teams with fluidity
At LegalProd, we believe that the value of a law firm lies in the people who make it up. Our LegalTeams offer allows all teams to increase their interaction and structure their activity. Unite your teams around your projects with our technology.
Easily manage
your documents

Once document sharing is activated in our EDM (Electronic Document Management), work together on the same document simultaneously, capitalize on the documents you have already produced, easily find out who did what thanks to our audit trail and go back to a previous version thanks to the versioning system.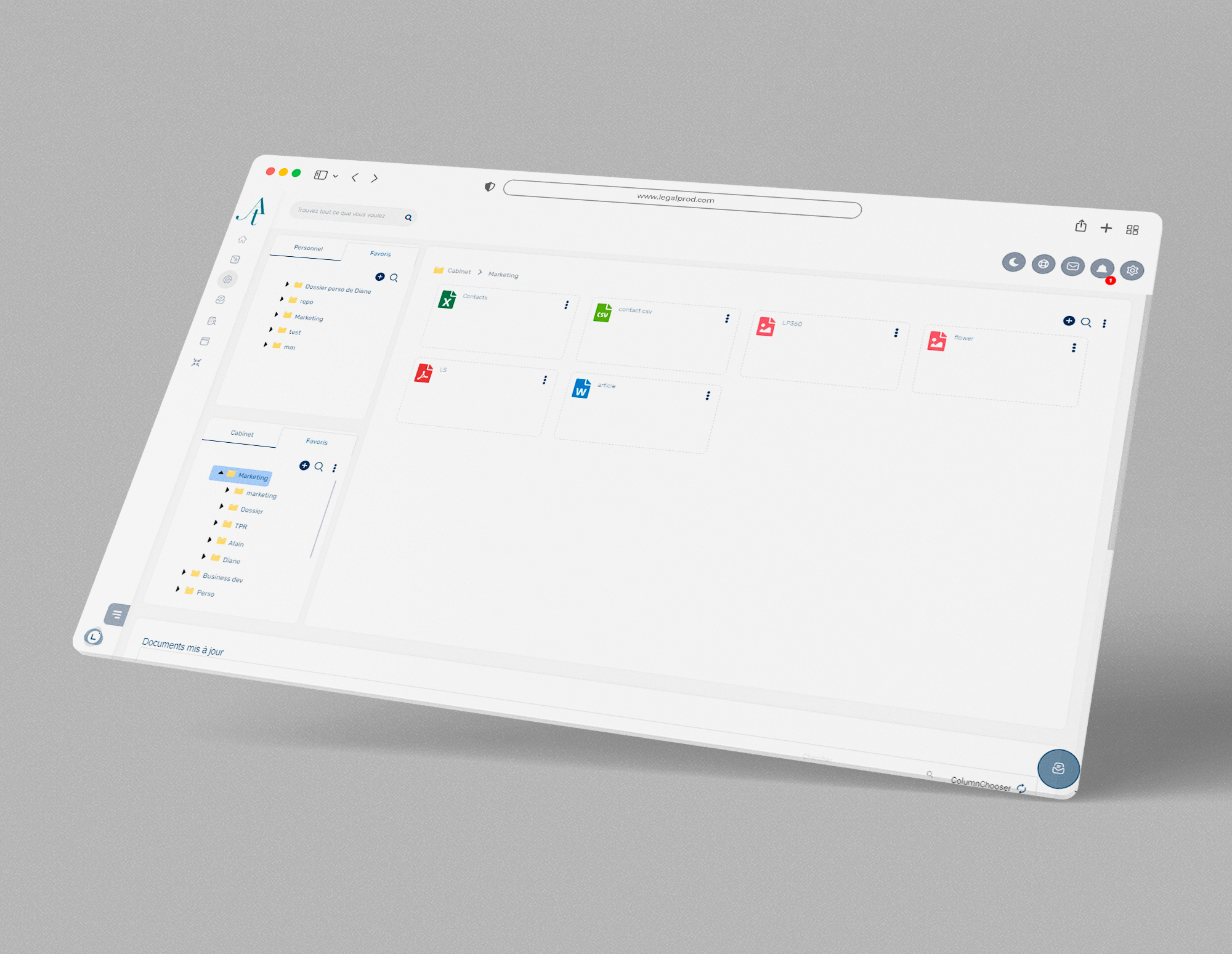 Stay connected
with your teams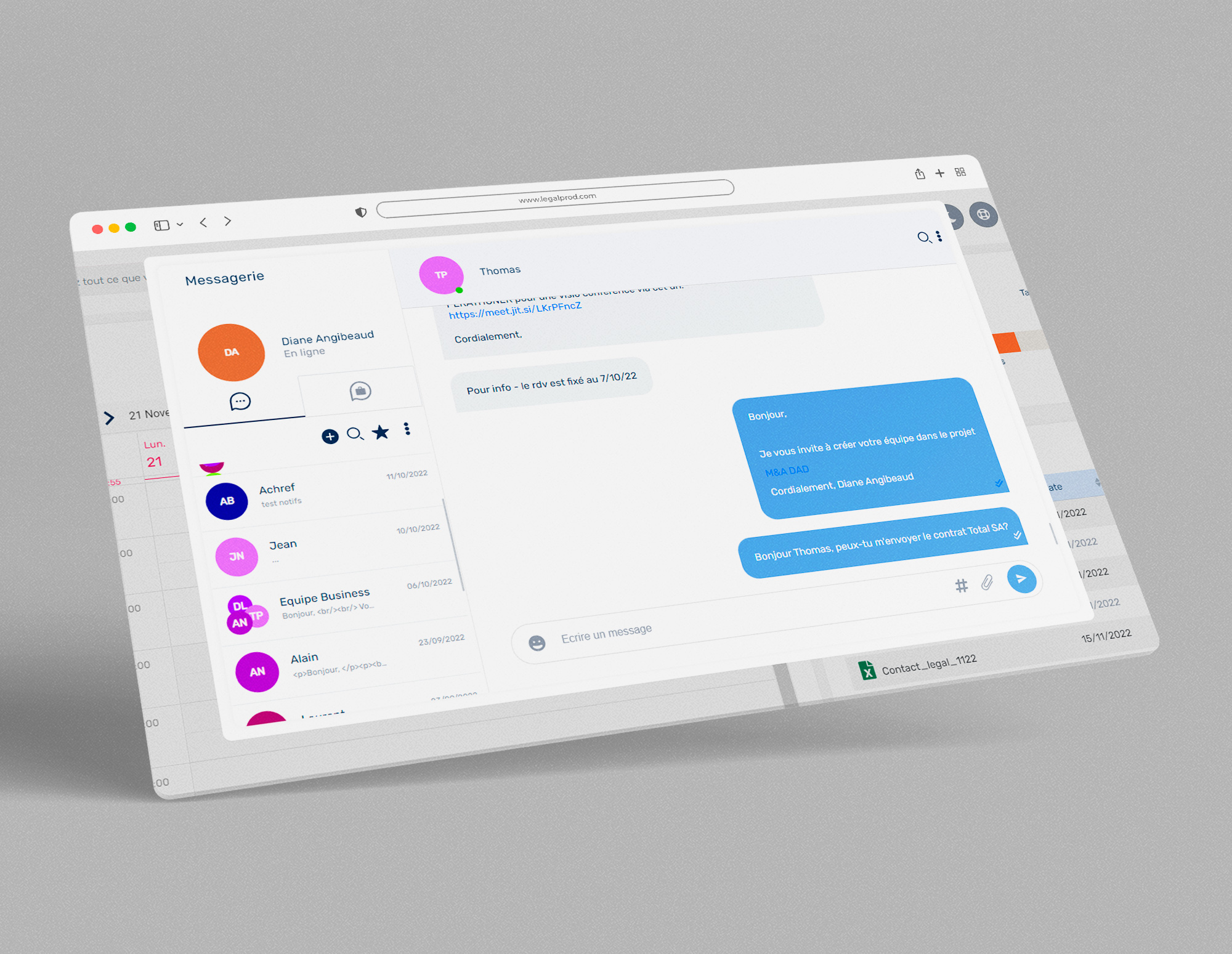 You can keep in touch with your team at all times thanks to secure instant messaging to discuss the most confidential subjects.
Manage your files
in an agile way

Thanks to our Project module, you can follow all of your files, from the integration of the prospect in the CRM (onboarding) to the invoicing and throughout the life of the business.
It is very easy to know the occupation rates of your teams to better adapt their workload. Follow in real time the progress of the tasks you have assigned to them. You can also modify the due dates according to the priorities of the missions. So you never lose track!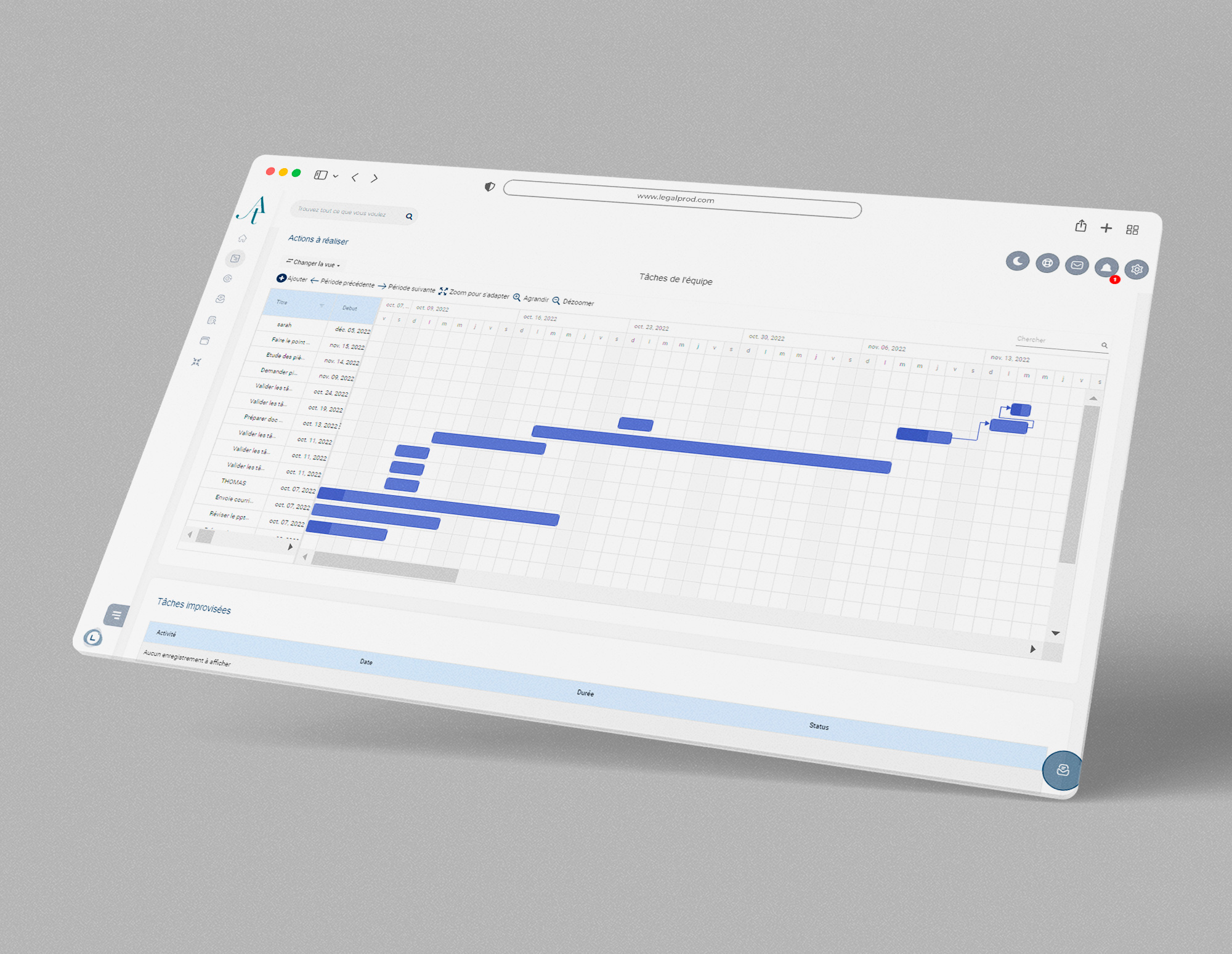 Adopt the principle of
extended team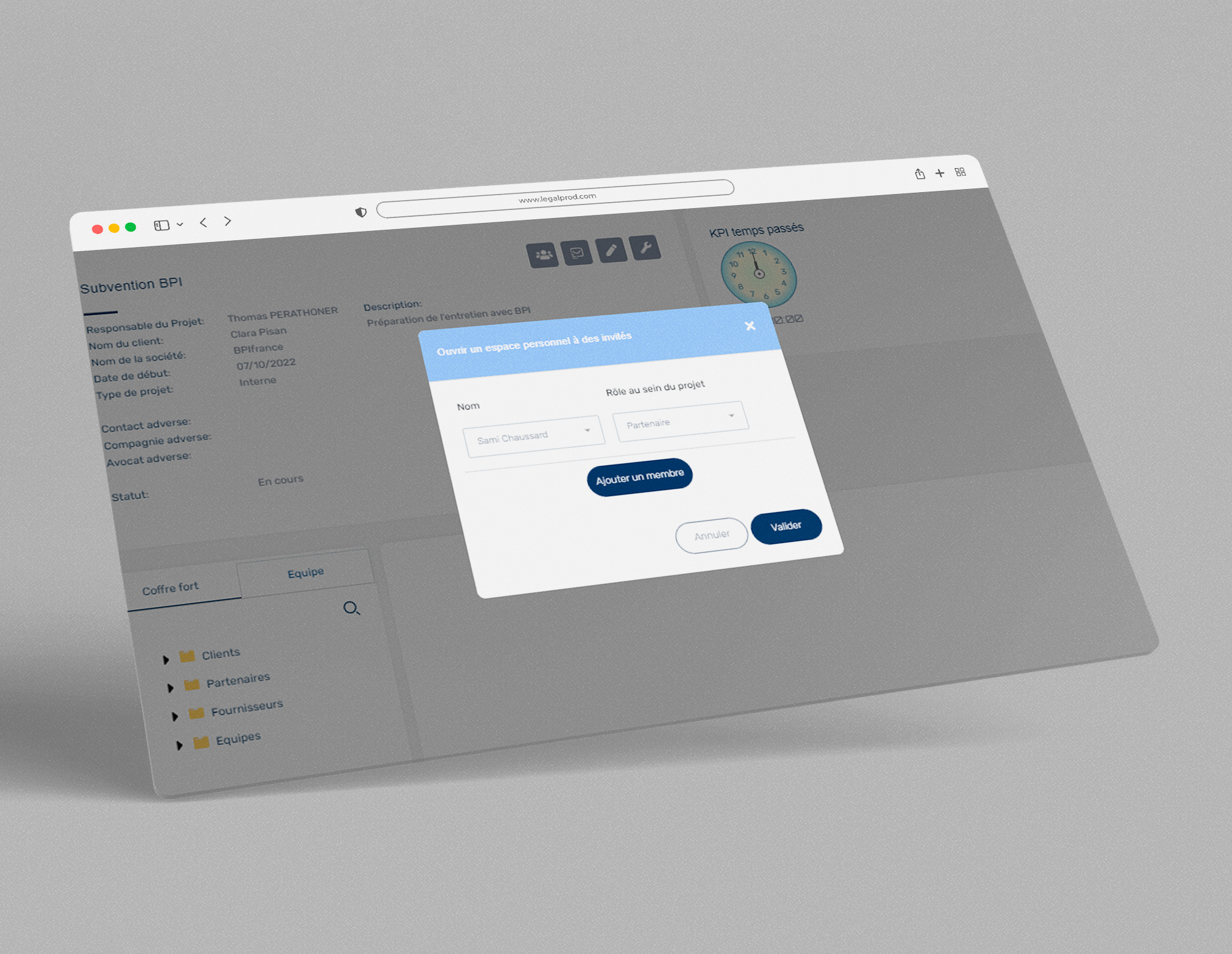 For some cases, you are obliged to work with other lawyers or partners such as experts, insurers, notaries, bailiffs, etc. ....
For a specific project, they are part of your team and you must be able to work with them. Nothing could be easier! Give them temporary access to work with you.
Time recording and invoicing
made easy

Time entry and consolidation accounts for 10-15% of your activity; our automated time recording system is able to reduce this time to less than 5%.
All you have to do is validate your time in one click to generate a pre-filled invoice. This way, you can spend as much time as possible doing what you love: your job.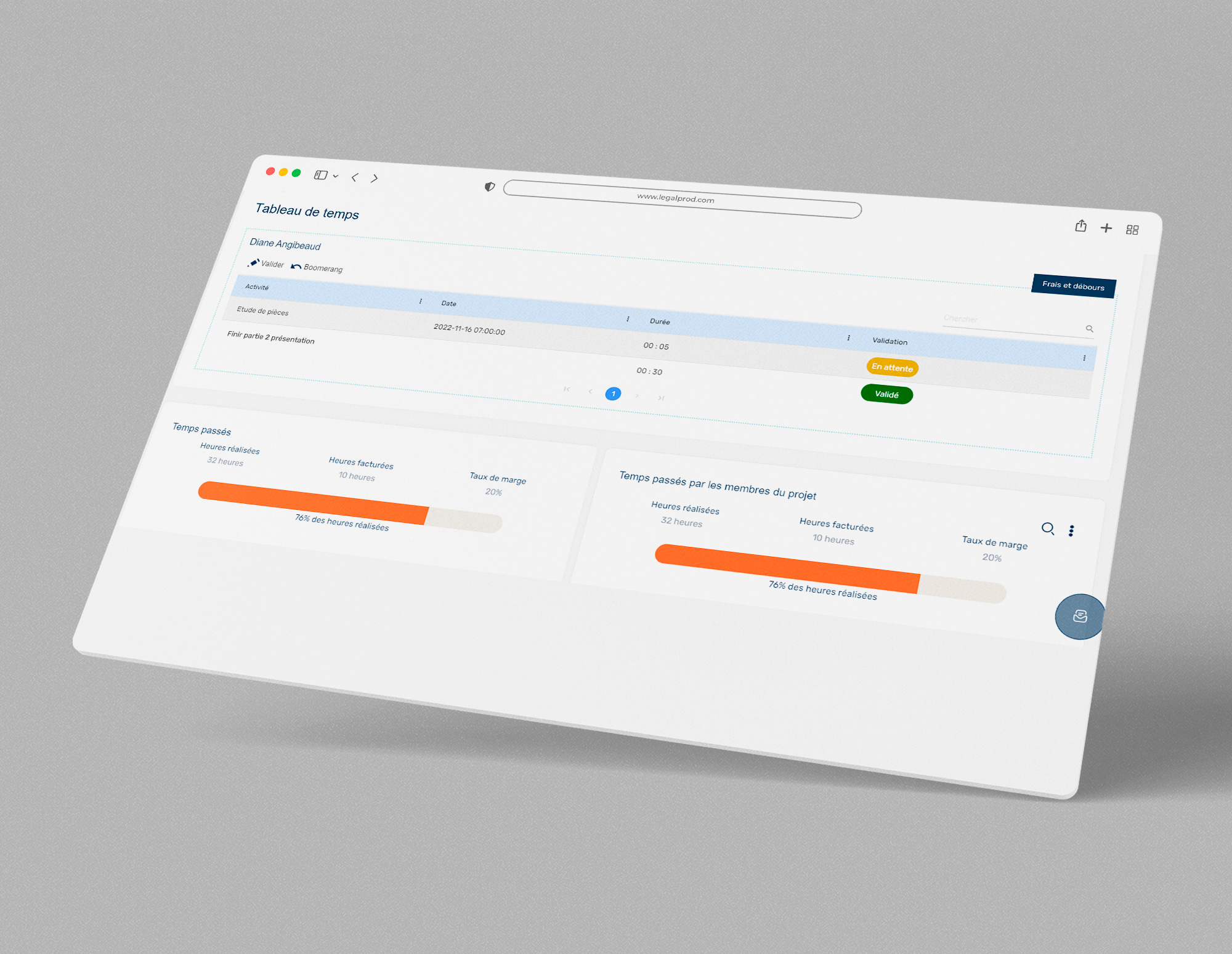 You hesitate?
request a free demonstration