Time management and billing

AUTOMATIC MANAGEMENT
OF TIME


Save time
on tasks that are not valued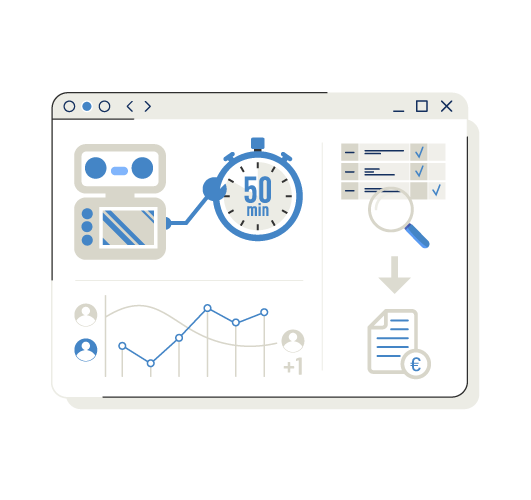 automation
Don't waste your time entering your hours and consolidating your team's hours, thetime recording automation system does it for you. You can spend 100% of your time producing.
validation
The hours are automatically recorded, all you have to do is validate them!
analysis
Measure your team's activity in real time and assign the necessary resources to each case.
billing
Your billing information is entered at the beginning of the project (budget, hourly rates...). All you have to do is review your hours and edit the invoice in one click! Then transfer the invoice to your finance department or your accounting software, it's that easy!
You hesitate?
request a free demonstration